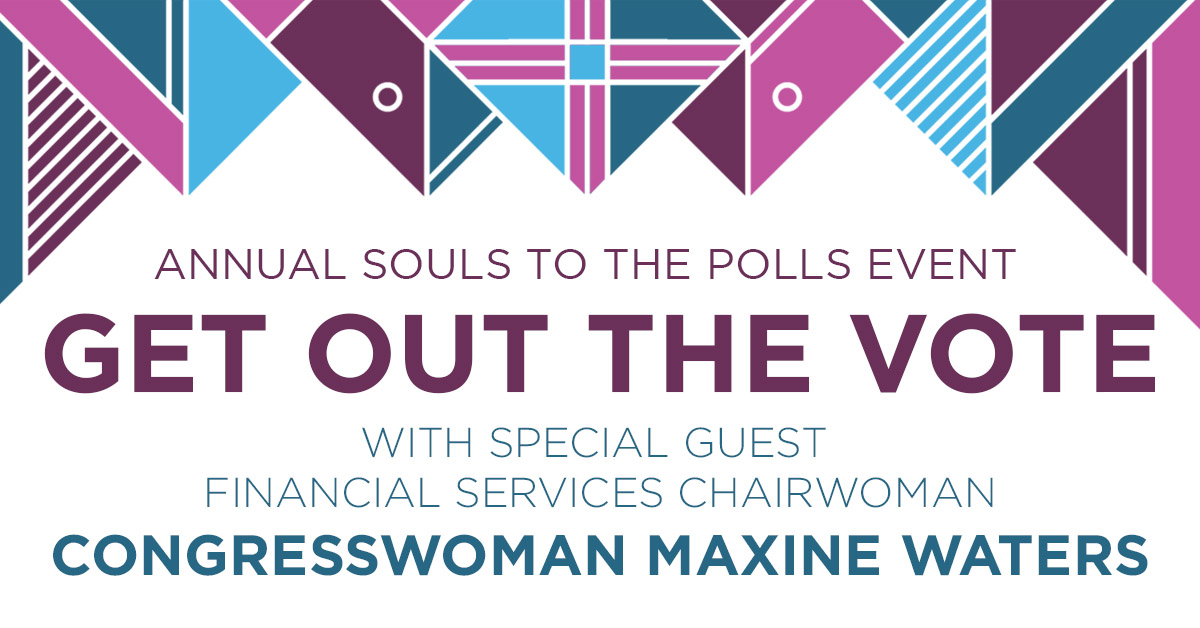 Join hosts Timothy J. Clarke and Congresswoman Beatty and our co-hosts Honorable Kevin Boyce, Honorable Cheryl Brooks Sullivan, Honorable Erica Crawley, and Honorable Shannon Hardin for the Annual Souls to the Polls: Get Out the Vote Event.
This year, we will hear from our special guest Financial Services Chairwoman
Congresswoman Maxine Waters.
WHEN: Sunday, March 15, 2020 | 5:00 PM – 7:00 PM
WHERE: First Church of God | 3480 Refugee Road | Columbus, OH 43232
Don't miss this special event! RSVP today!